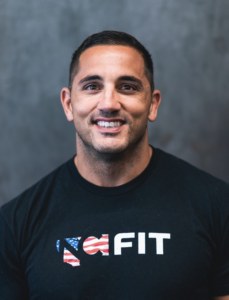 Listen in as Alicia speaks with Jason Khalipa. Jason is a devoted father, world champion, and global businessman. Jason is a force of nature in the fitness world whose life was turned upside down when his daughter, Ava, was diagnosed with leukemia in 2016 at the age of 4. Jason and his wife, Ashley, dedicated themselves to the fight armed with a positive mindset and an emphasis on physical and mental strength. Join Jason and Alicia as he shares more about how Ava was diagnosed, what their cancer journey taught him not only as a person, but as a father, and how his passion for fitness helped him remain strong and disciplined throughout this new journey.
Podcast: Play in new window | Download
Subscribe: Google Podcasts | Spotify | Pandora | Blubrry | JioSaavn | Podchaser | More
CLICK HERE
to participate in our episode survey.
Mentioned on this episode:
Additional LLS support resources:
Support for this episode provided by Amgen and Takeda Oncology.