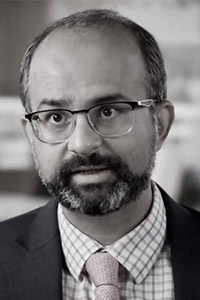 While chronic myelomonocytic leukemia (CMML) is a rare disease, it is not rare to the patients and loved ones who are affected by it.
In this episode, Dr. Mrinal Patnaik of the Mayo Clinic in Rochester, MN, discusses the unique aspects of CMML and how it is classified and treated. Dr. Patnaik shares the latest treatment advances and discusses the importance of patients' quality of life.
Podcast: Play in new window | Download
Subscribe: Google Podcasts | Spotify | Pandora | Blubrry | JioSaavn | Podchaser | More
CLICK HERE
to participate in our episode survey.
Mentioned on this episode:
Additional LLS Support Resources:
Support for this episode provided by: Taiho Oncology, Inc.