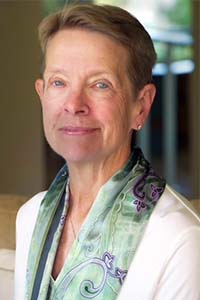 Join us as we speak to Laurie Adami, a follicular lymphoma (non-Hodgkin lymphoma) survivor. In this episode, Laurie shares her long journey through multiple cancer treatments, which eventually led to CAR T-cell therapy and complete remission.
Hear one patient's story of hope, as new treatments continued to come out, keeping her stable until the one that finally worked was approved for her disease. Her story of resilience and determination to stay alive for her young son is the inspiration that so many blood cancer patients need.
Podcast: Play in new window | Download
Subscribe: Google Podcasts | Spotify | Pandora | Blubrry | JioSaavn | Podchaser | More
CLICK HERE
to participate in our episode survey.
Mentioned on this episode:
Additional LLS Support Resources:
Support for this episode provided by: Allogene Therapeutics; Bristol Myers Squibb; CRISPR Therapeutics; Janssen Oncology & Legend Biotech; Kite, A Gilead Company; Novartis Oncology.