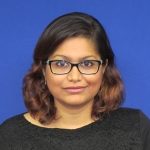 One of the most important reasons to seek a second opinion is to protect yourself from misdiagnosis. Researchers have found that the rates of misdiagnosis and mistreatment are higher than you might suspect. Join Alicia and Lizette from The Leukemia & Lymphoma Society (LLS), as they speak with Dr. Pallawi Torka, Assistant Professor of Oncology and Co-Program Director of the Hematology/Oncology Fellowship Program, from Roswell Park Comprehensive Cancer in Buffalo, NY. Dr. Torka speaks about the importance of a second opinion, red flags that may indicate when a second opinion should be considered and how to approach this sometimes uncomfortable topic with your healthcare team.
Podcast: Play in new window | Download
Subscribe: Google Podcasts | Spotify | Pandora | Blubrry | JioSaavn | Podchaser | More
CLICK HERE
to participate in our episode survey.
Please comment below as we'd love to hear your feedback on this episode. Also, be sure to subscribe today to be notified of our next episode.
Mentioned on this episode:
Additional LLS Support Resources: