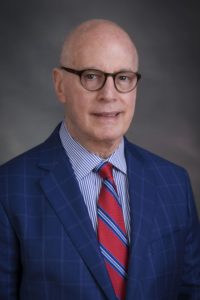 Listen in as Alicia and Lizette speak with Stan Friedman. Stan is a trial lawyer and mantle cell lymphoma (MCL) survivor from Savannah, Georgia. After receiving abnormal lab work and noticing swollen lymph nodes that his doctor pointed out, Stan was referred to a hematologist/oncologist for a bone marrow biopsy. Join them as Stan describes how he was diagnosed, the initial questions he asked his healthcare team, side effects that were both common and uncommon, the importance of support from those around him, and how he is doing five years later.
Podcast: Play in new window | Download
Subscribe: Google Podcasts | Spotify | Pandora | Blubrry | JioSaavn | Podchaser | More
CLICK HERE
to participate in our episode survey.
Mentioned on this episode:
Additional LLS support resources:
Support for this episode provided by AstraZeneca.