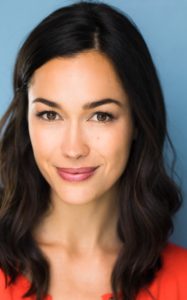 Rachelle is a commercial actor, model, mother, wife and lymphoma survivor, who shares with Alicia and Lizette from The Leukemia & Lymphoma Society (LLS) how her world changed after an annual visit to her OBGYN doctor. A lump which she attributed to one of the effects of pregnancy, ended up being something she never would have imagined. Having lost her father to kidney cancer, her approach to her follicular lymphoma diagnosis is one that intends to reframe the outlook of a cancer diagnosis. She shares her shock when receiving the news, the importance of taking all details regarding diagnosis and prognosis with a grain of salt, and why remaining hopeful is necessary. After hearing from her doctor that 'stress can play a role in reoccurrence', she has promised herself that she will face each day focusing on the things she loves, instead of living in fear of when or if cancer will return.
Mentioned on this episode:
Podcast: Play in new window | Download
Subscribe: Google Podcasts | Spotify | Pandora | Blubrry | JioSaavn | Podchaser | More
Additional LLS Support Resources:
Please comment below as we'd love to hear your feedback on this episode. Also, be sure to subscribe today to be notified of our next episode.