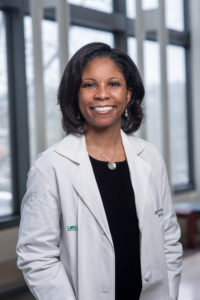 Join Alicia and Shona from The Leukemia and Lymphoma Society as they speak with Dr. Racquel Innis-Shelton, Associate Professor of Medicine and Director of the University of Alabama Multiple Myeloma Clinic at the University of Alabama. This episode is the first of five that will be part of 'Removing Mystery from Myeloma' series. On this episode, Dr. Innis-Shelton explains the difference between myeloma and multiple myeloma, risk factors that can affect someone's chance of getting myeloma, signs and symptoms of myeloma, diagnosis and current and emerging treatments. Dr. Innis-Shelton also expounds on why it seems that myeloma seemingly takes longer to diagnosis and the role of 'monoclonal gammopathy of unspecified significance' (MGUS) within a myeloma patient. Dr. Innis-Shelton shares her concern for the low awareness of myeloma within the African-American population, especially with myeloma being the most common hematologic malignancy in African-Americans with twice the incidence of Caucasians. She strives to educate all patients about their myeloma diagnosis and stresses the importance of community and support along one's cancer journey.
Be sure to look out for our other 4 episodes from this series in the upcoming months!
Podcast: Play in new window | Download
Subscribe: Google Podcasts | Spotify | Pandora | Blubrry | JioSaavn | Podchaser | More
Mentioned on this episode:
Additional LLS Support Resources:
Support for this episode provided by Amgen and Takeda.