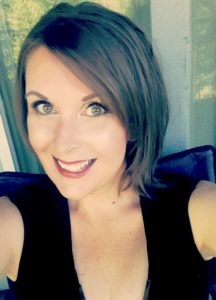 Join in as Shona sits down with Elissa Baldwin onsite at CancerCon 2019. CancerCon is an annual conference held every year by Stupid Cancer, an organization that provides support to young adult cancer survivors. Elissa is a young adult acute myeloid leukemia (AML) survivor. After a bone marrow biopsy two weeks earlier, she went on a solo trip to Europe and was diagnosed by email while staying in a hostel in Lisbon, Portugal. She was able to book an emergency flight back home to Portland, OR to begin chemotherapy within a week. On this episode, Elissa shares how and when she was diagnosed, the emotional and physical challenges she experienced and how her diagnosis served as inspiration for a career change. She emphasizes the importance of therapy during a cancer diagnosis and continues to serve as a source of encouragement for other young adult survivors.
Podcast: Play in new window | Download
Subscribe: Google Podcasts | Spotify | Pandora | Blubrry | JioSaavn | Podchaser | More
CLICK HERE
to participate in our episode survey.
Mentioned on this episode:
Additional LLS Support Resources:
Support for this episode provided by Jazz Pharmaceuticals.
Become a First Connection volunteer! Learn more by calling an LLS Information Specialist at (800) 955-4572, Monday to Friday, 9 a.m. to 9 p.m. ET or visiting www.LLS.org/InformationSpecialists.