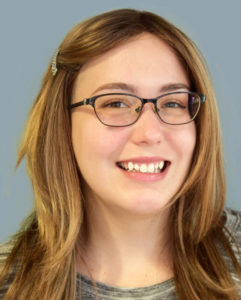 Join Alicia and Lizette as they speak with a young adult and Stage II Hodgkin lymphoma survivor, Merissa Pemberton. Having just finished her master's degree, started her first full-time job, and moved into her first apartment on her own, Merissa believed life was finally settling down. After receiving an alarming call while on vacation, Merissa shares how her boyfriend (now husband), Jake, served as a tremendous pillar of strength during one of the most challenging times of her life. She explains how Jake, who was also in medical school, helped to remind her of her beauty, the fighter she truly is and ensured her that cancer would not ruin their relationship. They decided to navigate this cancer journey together, celebrating 'the little things'. Listen in as Merissa shares how having a relationship where both people know when and how to be each other's support system is crucial, as well as noticing when the other person may feel bombarded. Merissa now volunteers for The Leukemia & Lymphoma Society and is an active member in Pittsburgh's Young Adult Cancer Support Group, known as YACS.
Podcast: Play in new window | Download
Subscribe: Google Podcasts | Spotify | Pandora | Blubrry | JioSaavn | Podchaser | More
Mentioned on this episode:
Additional LLS support resources:
Become a First Connection volunteer! Learn more by calling an LLS Information Specialist at (800) 955-4572, Monday to Friday, 9 a.m. to 9 p.m. ET or visiting www.LLS.org/InformationSpecialists.