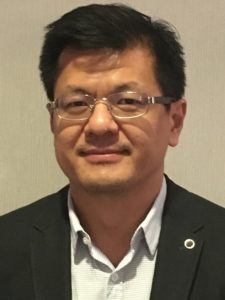 With over 60 types of lymphomas, a lymphoma diagnosis can be very confusing. Listen in as Alicia and Lizette speak with hematologist/oncologist Dr. Robert Chen from City of Hope in Duarte, California about mantle cell lymphoma (MCL). On this episode, they discuss how MCL is diagnosed, indolent vs aggressive lymphomas, and the importance of knowing what to research before attempting to learn about a diagnosis on your own. Dr. Chen also talks about how difficult it was to diagnosis MCL in the past but due to strides made in its molecular path, there has been significant progress in extending survival and improving therapy.
Podcast: Play in new window | Download
Subscribe: Google Podcasts | Spotify | Pandora | Blubrry | JioSaavn | Podchaser | More
You can listen to our other episode with Dr. Chen about mantle cell lymphoma here.
Mentioned on this episode:
LLS Support Resources:
Support for this episode provided by AstraZeneca.