Enter the Bloodline with LLS Subscriber Lounge.
Create a free account and gain access to exclusive content and make suggestions for future topics and discuss episodes.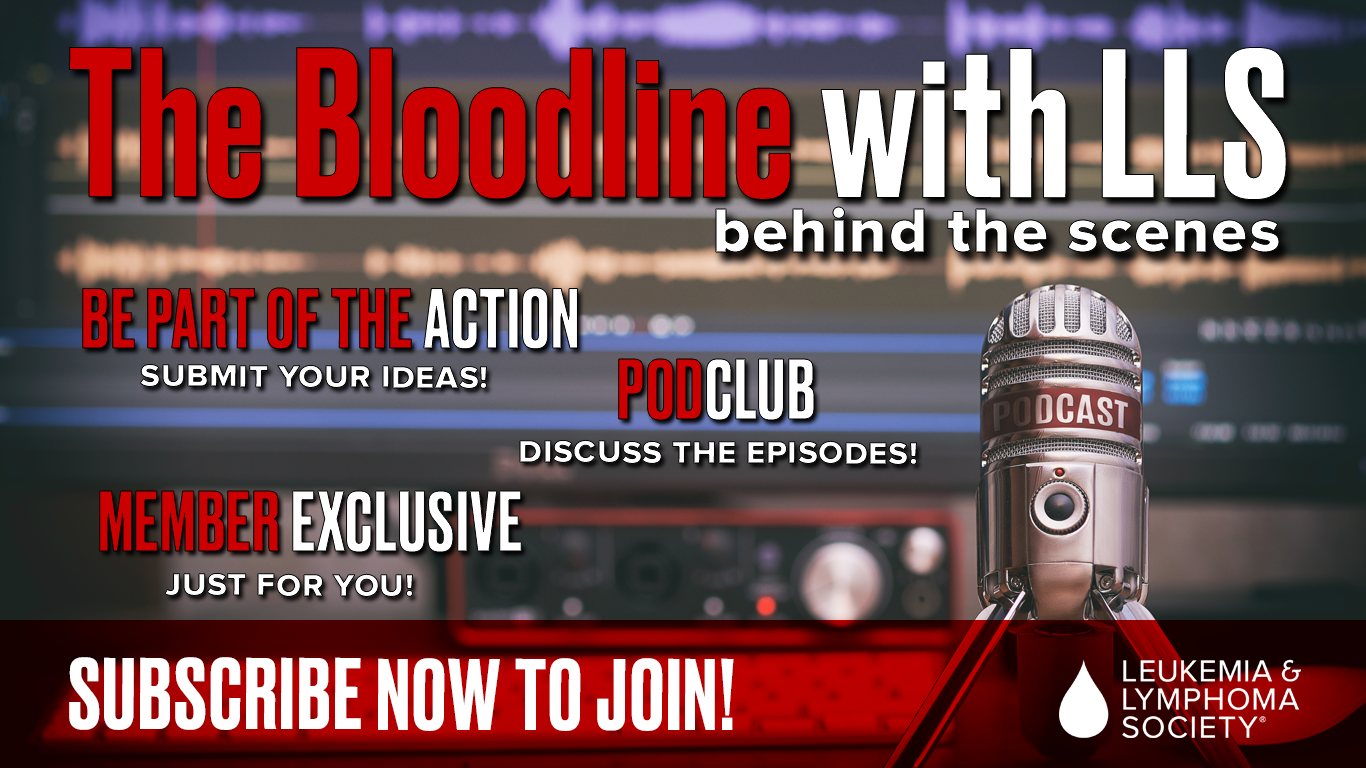 Support for The Bloodline with LLS provided by Amgen; AstraZeneca; Bristol-Myers Squibb; Jazz Pharmaceuticals; Kite, A Gilead Company; Novartis; Pharmacyclics, an AbbVie company and Janssen Biotech; Seattle Genetics and Takeda Oncology.
*The information contained in this podcast is for general information purposes only and is subject to change without notice.  It is not intended to substitute the advice of your healthcare provider or information provided to you by your insurance carrier.
Follow Us