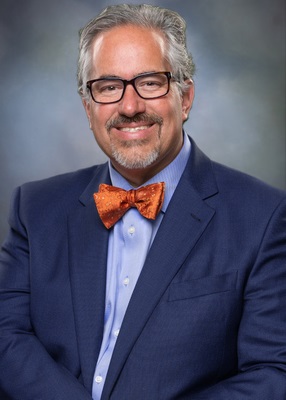 What does the effect of the virus have on blood cancer patients? What are hospitals doing to ensure cancer patients can still get treatment during this pandemic? What makes COVID-19 so different than other viruses? Has there been any progress made regarding treatment for COVID-19? Join us on this episode as Alicia and Lizette speak with Ruben A. Mesa, M.D., FACP who will answer these questions and more. Dr. Mesa is director of the Mays Cancer Center, home to the UT Health San Antonio MD Anderson Cancer Center, a National Cancer Institute-designated Cancer Center. Dr. Mesa has been principal investigator or co-principal investigator in more than 70 clinical trials for patients with myeloid disorders and played a lead role in various FDA approvals. Currently, he is a co-principal investigator of the NCI Program Project Grant Funded Myeloproliferative Neoplasms Research Consortium, where he co-leads the clinical trial consortium. Listen in as Dr. Mesa details the reality of COVID-19, answers questions that many patients and caregivers are asking, and shares why he is hopeful about the future of this pandemic.
On behalf of The Leukemia & Lymphoma Society, thank you to all healthcare workers on the frontlines of battling this virus. Doctors, nurses, researchers, technicians, transporters, EMTs, pharmacists, maintenance and cleaning staff, and everyone who supports patient care are rising to the occasion and caring for our most vulnerable populations.
We will get through this together. Stay safe.
Podcast: Play in new window | Download
Subscribe: Google Podcasts | Spotify | Pandora | Blubrry | JioSaavn | Podchaser | More
CLICK HERE
to participate in our episode survey.
Mentioned on this episode:
Additional LLS support resources: