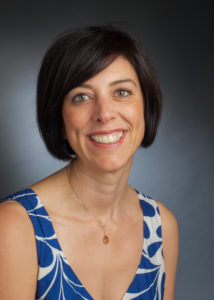 Listen in as Alicia and Lizette chat with Dr. Ann LaCasce, a Program Director of the Dana-Farber/ Partners CancerCare Fellowship, the largest hematology/oncology training program in the country. While studying pre-med, Dr. LaCasce took additional classes that piqued her interest in art history. After managing an art gallery in New York for five years and returning to medical school, she found that being visually oriented allowed her to approach hematology with creativity while caring for her patients. Join in as Dr. LaCasce discusses diagnosis and treatment of chronic lymphocytic leukemia (CLL), small cell lymphocytic lymphoma (SLL), the importance of patients feeling comfortable with their healthcare team and why she prefers the term 'active surveillance' over 'watch and wait' when monitoring a patient's disease.
Podcast: Play in new window | Download
Subscribe: Google Podcasts | Spotify | Pandora | Blubrry | JioSaavn | Podchaser | More
You can listen to our other episode with Dr. LaCasce about CLL here.
Mentioned on this episode:
LLS Support Resources:
Support for this episode provided by Pharmacyclics.