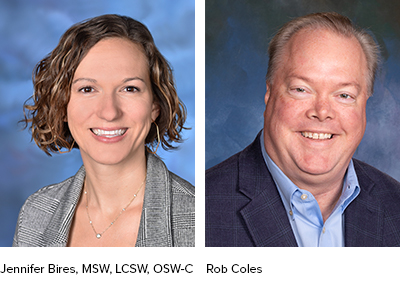 Join us for our special series where we focus on adult child caregivers of a parent with cancer. In this series we will be listening in on a conversation between a social worker and caregiver as they navigate the various stages of a parent's cancer journey – diagnosis, treatment, the role reversal from child to parent caregiver, and post-treatment survivorship.
In the first episode of this series, Jennifer Bires, MSW, LCSW, OSW-C, will talk with caregiver, Rob Coles about the experience of caregiving for his stepfather through the diagnosis stage of multiple myeloma.
Register at the link below.
Podcast: Play in new window | Download
Subscribe: Google Podcasts | Spotify | Pandora | Blubrry | JioSaavn | Podchaser | More
CLICK HERE
to participate in our episode survey.
Mentioned on this episode:
Additional LLS Support Resources:
Support for this episode provided by the Carolan Research Institute.