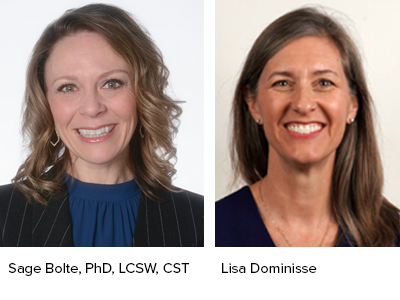 Join us for our special series where we focus on parent caregivers of young adults with cancer. In this series we will be listening in on a conversation between a social worker and parent caregiver as they navigate the various stages of the young adult cancer journey – diagnosis, treatment, post-treatment survivorship, and the young adult moving back home.
In this third episode of this series, Sage Bolte, PhD, LCSW, CST, will talk with parent caregiver, Lisa Dominisse about the experience of caregiving for her young adult son, Will, through the moving home stage of Acute Lymphoblastic Leukemia (ALL).
Two weeks following the launch of each episode, there will be a special online chat where you will have the chance to discuss the episode with our featured social worker and other caregivers. We invite you to join Sage Bolte in this special chat on September 27th at 8:00pm ET. Register at the link below.
Podcast: Play in new window | Download
Subscribe: Google Podcasts | Stitcher | TuneIn | RSS | More
---
---
CLICK HERE
to participate in our episode survey.
Mentioned on this episode:
Additional LLS Support Resources:
Support for this episode provided by the Carolan Research Institute.