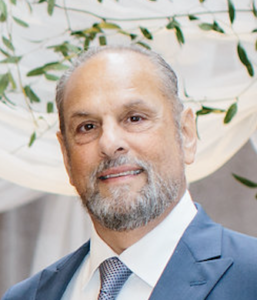 Listen in as Alicia and Lizette speak with Alan Kraimer. Alan is an acute lymphoblastic leukemia (ALL) survivor who owns a small medical supply distribution company in Georgia. In 2014, what Alan and doctors believed to be strep throat soon proved to be otherwise. It was not until his third visit to Urgent Care that he was referred to a hematologist in which he received his leukemia diagnosis. Join Alan, Alicia and Lizette as Alan shares how he was diagnosed, questions he had for his healthcare team, the important role his wife played as his caregiver, and how he learned about an interesting new treatment for his dry eyes called autologous serum drops.
Podcast: Play in new window | Download
Subscribe: Google Podcasts | Spotify | Pandora | Blubrry | JioSaavn | Podchaser | More
CLICK HERE
to participate in our episode survey.
Mentioned on this episode:
Additional LLS support resources:
Support for this episode provided by Amgen and Takeda Oncology.