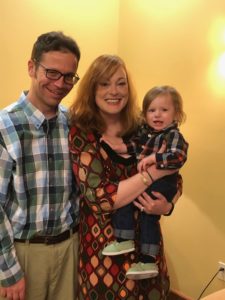 As a junior in college and an intramural volleyball player who attributed the increasing pain in her right arm to the sport, Dawn Scott was forced to take notice when she woke up one day and realized that her arm was so swollen that she could not bend it. Although blood clots run in her family, there was a small voice that told her that it was something else. During her three-week admission time, she received her diagnosis of epithelioid hemangioendothelioma (EHE). Join in as Shona sits down with Dawn to discuss Dawn's story and why Dawn believes fertility should be discussed between every patient and physician, even if the odds are slim. Although having a child naturally seemed unlikely, Dawn explored her other options and chose to pursue adoption. She shares her experience, advice she received from those around her, questions to ask, the differences she experienced between local and national adoption agencies, and how this experience has shaped her outlook on life. Hear Dawn's story about how her and her husband, Brent, created the family they envisioned.
Podcast: Play in new window | Download
Subscribe: Google Podcasts | Spotify | Pandora | Blubrry | JioSaavn | Podchaser | More
CLICK HERE
to participate in our episode survey.
Mentioned on this episode:
Additional LLS support resources: