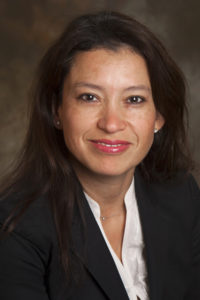 Join Alicia and Lizette as they speak with Dr. Martha Arellano, Associate Professor of Hematology and Oncology and Program Director of the Hematology and Medical Oncology Fellowship Program at the Winship Cancer Institute of Emory University in Atlanta, Georgia. On this episode, Dr. Arellano defines acute myeloid leukemia (AML) and how it is diagnosed. She addresses questions about cause and prevention and how treatment is determined for younger vs older patients. Dr. Arellano also explains the importance of a patient getting a second opinion to not only increase their education about diagnosis and treatment options but also as a way to move forward with a team they trust.
Podcast: Play in new window | Download
Subscribe: Google Podcasts | Spotify | Pandora | Blubrry | JioSaavn | Podchaser | More
Mentioned on this episode:
Additional LLS Support Resources:
Support for this episode provided by Jazz Pharmaceuticals.