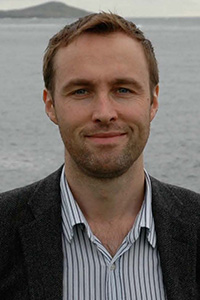 Delve into the complex landscape of non-Hodgkin lymphoma research, where a cure is pursued amidst a backdrop of over 100 subtypes of this disease.
In this episode, Dr. Kieron Dunleavy, of MedStar Georgetown University Hospital, breaks down the differences in treatments, prognosis and goals for both slow-growing and aggressive subtypes of non-Hodgkin lymphoma. Discover the remarkable momentum of scientific progress that increased the understanding and management of lymphoma, igniting a renewed sense of hope for patients and their loved ones.
Podcast: Play in new window | Download
Subscribe: Google Podcasts | Spotify | Pandora | Blubrry | JioSaavn | Podchaser | More
CLICK HERE
to participate in our episode survey.
Mentioned on this episode:
Additional LLS Support Resources:
Support for this episode provided by: Eli Lilly and Company and Genentech, Inc. & Biogen.