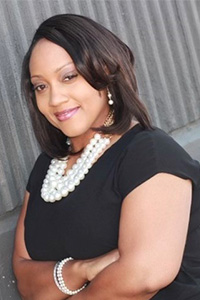 Please join us for the latest episode of our Community Outreach In The Field series, where our field correspondents, comprised of LLS Staff, will be on the ground interviewing health advocates, patients, caregivers and healthcare professionals in the communities in which they serve. These episodes will make listeners feel like they are right in the middle of the action!
In this episode, Mia Johnson, the National Community Outreach Manager for LLS's Myeloma Link program, hosted an event curated for Black women called "Red, Bred & Led" in Houston, TX. This weekend-long event consisted of a Sip and Paint Party, a Luxe brunch, and Sunday worship, all with an educational overview of multiple myeloma. This event heightened awareness of how myeloma disproportionately affects Black communities.  A heavy focus was given on female caregivers, and how they can spread awareness and share resources available to them within their families and communities if a loved one is diagnosed with a blood cancer. 
Podcast: Play in new window | Download
Subscribe: Google Podcasts | Spotify | Pandora | Blubrry | JioSaavn | Podchaser | More
CLICK HERE
to participate in our episode survey.
Mentioned on this episode:
Additional LLS Support Resources:
Support for this episode provided by: Bristol Myers Squibb; Eli Lilly and Company; GSK and Pharmacyclics, An AbbVie Company & Janssen Biotech.