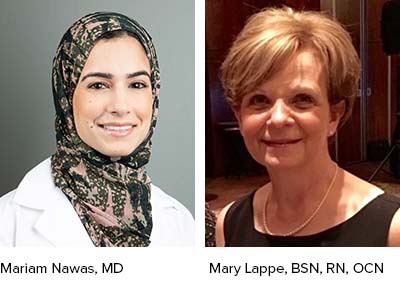 Cancer-related fatigue can be a tremendous burden on patients and caregivers. In this episode, we speak to Dr. Mariam Nawas and oncology nurse, Mary Lappe, of University of Chicago Medicine, about how cancer-related fatigue is identified and managed.
Patients and caregivers will be empowered to work with their treatment teams, addressing cancer-related fatigue to improve quality of life during cancer treatments and survivorship.
Podcast: Play in new window | Download
Subscribe: Google Podcasts | Spotify | Pandora | Blubrry | JioSaavn | Podchaser | More
CLICK HERE
to participate in our episode survey.
Mentioned on this episode:
Additional LLS Support Resources:
---

Support for this episode is provided by University of Chicago Comprehensive Cancer Center.