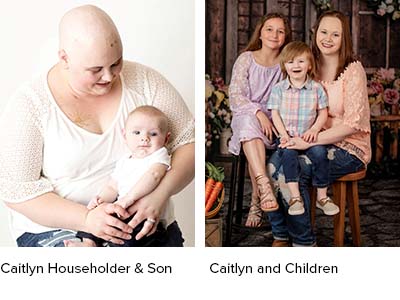 Join us as we highlight how pivots in therapy and self-advocacy were used to treat a young woman's diagnosis of non-Hodgkin lymphoma.
In this episode, Caitlyn Householder, diagnosed with diffuse large B-cell lymphoma in 2019, shares her incredible journey after finding out that she was pregnant the day she was admitted to the hospital to treat her lymphoma. An ever-evolving plan was then set into motion to not only save Caitlyn's life but allow for her pregnancy to continue.
Podcast: Play in new window | Download
Subscribe: Google Podcasts | Spotify | Pandora | Blubrry | JioSaavn | Podchaser | More
CLICK HERE
to participate in our episode survey.
Mentioned on this episode:
Additional LLS Support Resources:
Support for this episode provided by: Bristol Myers Squibb, Eli Lilly and Company, Genentech, Inc. & Biogen, and Merck & Company.