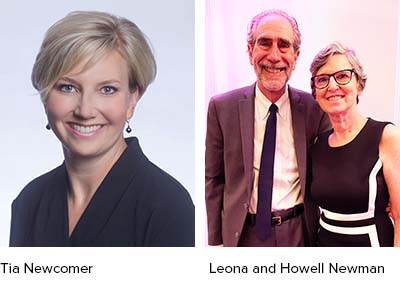 Join us as we speak to lymphoma patient, Leona, her husband and caregiver, Howell, and Tia Newcomer, the CEO of CaringBridge®. In this episode, Leona and Howell discuss the benefits of utilizing patient and caregiver support resources like the online journaling site, CaringBridge, to communicate with loved ones after Leona's diagnosis. They were comforted that the site also afforded the opportunity for family members and friends to engage and give them support.
Tia then shares the mission of CaringBridge and how it has evolved into a community of over one million pages where patients and caregivers communicate their updates and needs with family members from diagnosis through survivorship.
Podcast: Play in new window | Download
Subscribe: Google Podcasts | Spotify | Pandora | Blubrry | JioSaavn | Podchaser | More
CLICK HERE
to participate in our episode survey.
Mentioned on this episode:
Additional LLS Support Resources: