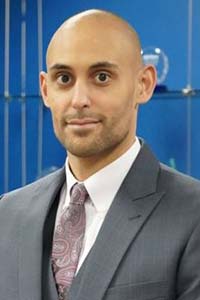 Join us as we speak to John Falco, who was diagnosed with chronic myeloid leukemia (CML) in 2019 and then later diagnosed with acute myeloid leukemia (AML) in his brain in 2021. This incredibly rare second diagnosis changed the course of John's treatment and thankfully led to him achieving a complete remission after a stem cell transplant.
As a young adult professional, John was at the heart of his career at the time of his diagnosis and felt the pressure to return to normal, which meant returning to work quickly. He shares advice with other young adult cancer patients to slow down and enjoy life, while also listening to your body and advocating for yourself.
Podcast: Play in new window | Download
Subscribe: Google Podcasts | Spotify | Pandora | Blubrry | JioSaavn | Podchaser | More
CLICK HERE
to participate in our episode survey.
Mentioned on this episode:
Additional LLS Support Resources: