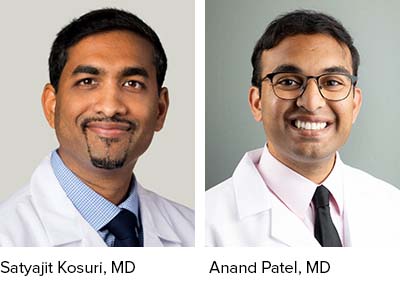 Join us as we speak to Dr. Anand Patel and Dr. Satyajit Kosuri from The University of Chicago Medicine about the latest treatment advances for myelodysplastic syndromes (MDS). In honor of MDS Awareness Day on October 25th, the doctors discuss how MDS develops, why genetic mutations matter when choosing a treatment course, and how stem cell transplantation, targeted treatments and cellular therapies bring hope to MDS patients and their families.
Podcast: Play in new window | Download
Subscribe: Google Podcasts | Spotify | Pandora | Blubrry | JioSaavn | Podchaser | More
CLICK HERE
to participate in our episode survey.
Mentioned on this episode:
Additional LLS Support Resources:
---

Support for this episode is provided by University of Chicago Medicine.