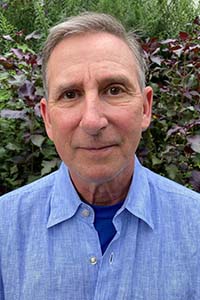 Don't miss this story of a patient who refuses to let cancer define his life.
Join us as we speak to Bruce Rieder, who was diagnosed in 2019 with mantle cell lymphoma (MCL), a type of non-Hodgkin lymphoma. In this episode, Bruce shares about his diagnosis and subsequent search for a clinical trial. He connected with the LLS Clinical Trial Support Center, sought out a second opinion and ended up with a specialist in a nearby cancer center. He received a stem cell transplant in February 2020, right before the world shut down due to COVID.
Now, two years after his transplant, Bruce stays active in the LLS Community and has received support from the Patti Robinson Kauffman First Connection® program.
Podcast: Play in new window | Download
Subscribe: Google Podcasts | Spotify | Pandora | Blubrry | JioSaavn | Podchaser | More
CLICK HERE
to participate in our episode survey.
Mentioned on this episode:
Additional LLS Support Resources:
Support for this episode provided by Bristol Myers Squibb, Eli Lilly and Company, Genentech, Inc. & Biogen, and Merck & Co., Inc.