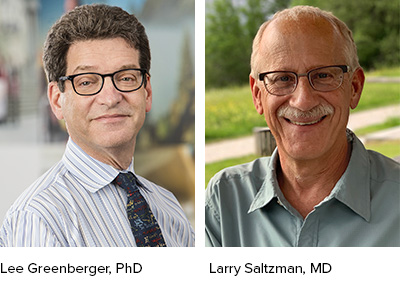 Join us as we speak to Dr. Lee Greenberger, the Chief Scientific Officer of The Leukemia & Lymphoma Society, and Dr. Larry Saltzman, the Executive Research Director of the LLS Patient Registry. In this episode, Dr. Greenberger and Dr. Saltzman provide important updates on the continued COVID-19 pandemic, the LLS Antibody Research Study, patients' responses to the COVID vaccines, and additional methods of protection. Be sure to tune in to these important updates as LLS strives to protect patients.
Podcast: Play in new window | Download
Subscribe: Google Podcasts | Spotify | Pandora | Blubrry | JioSaavn | Podchaser | More
CLICK HERE
to participate in our episode survey.
Mentioned on this episode:
Additional LLS Support Resources:
As part of LLS's COVID-19 Response Program, this podcast episode is supported in part by BeiGene, Bristol Myers Squibb, Kite, A Gilead Company, Pfizer and Pharmacyclics, An AbbVie Company & Janssen Biotech.