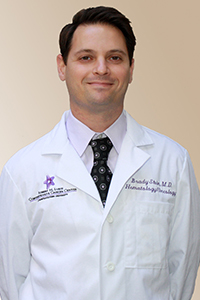 Join us as we speak to Dr. Brady Stein, a clinical hematologist and researcher at the Northwestern University Feinberg School of Medicine in Chicago, IL. In this episode, Dr. Stein discusses the rare blood cancer, myelofibrosis (MF), which is a type of myeloproliferative neoplasms (MPNs). Hear about the unique characteristics of MF, how it develops, and the current and emerging treatments that give MF patients hope.
Podcast: Play in new window | Download
Subscribe: Google Podcasts | Spotify | Pandora | Blubrry | JioSaavn | Podchaser | More
CLICK HERE
to participate in our episode survey.
Mentioned on this episode:
Additional LLS Support Resources:
Support for this episode provided by AbbVie.