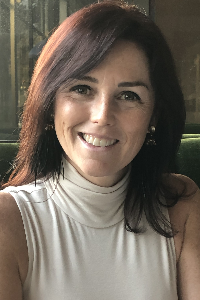 Join us as we speak to Erin Galyean, a pharmaceutical sales trainer, professional speaker, and published author. In this episode, Erin tells us how, after losing her father to non-Hodgkin lymphoma and then helping care for her sister, who was diagnosed with the same disease 20 years later, she learned that family and friends who are not the primary caregiver can still become great patient advocates. Erin shares strategies on how to effectively advocate for a patient, the different roles that friends and family can play on the support team and how, even if you live far away from a loved one facing a cancer diagnosis, you can still make a difference.
Podcast: Play in new window | Download
Subscribe: Google Podcasts | Spotify | Pandora | Blubrry | JioSaavn | Podchaser | More
CLICK HERE
to participate in our episode survey.
Mentioned on the episode:
Additional LLS Support Resources: