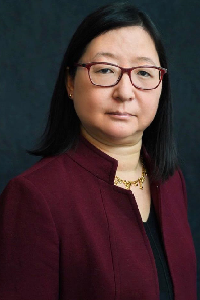 Join us as we speak to Dr. Eunice Wang, the Chief of Leukemia Service and Professor of Oncology at Roswell Park Comprehensive Cancer Center in Buffalo, NY. In this episode, Dr. Wang delves into the rare blood cancer, blastic plasmacytoid dendritic cell neoplasm (BPDCN). Usually identified by characteristic deep purple lesions, oncologists continue to raise awareness of this rare diagnosis, as swift referral and treatment usually leads to better outcomes. After being universally identified as BPDCN by World Health Organization (WHO) in 2018, clinical trials and CAR T-cell therapies have brought new hope to BPDCN patients.
Podcast: Play in new window | Download
Subscribe: Google Podcasts | Spotify | Pandora | Blubrry | JioSaavn | Podchaser | More
CLICK HERE
to participate in our episode survey.
Mentioned on this episode:
Additional LLS Support Resources:
Support for this episode provided by ImmunoGen.