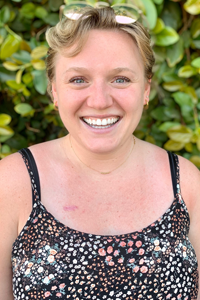 Join us as we speak to Nikki Steltenkamp, a young adult, non-Hodgkin lymphoma survivor. Nikki, an engineer, was 24 years old when she was diagnosed with primary mediastinal B-cell lymphoma. In this episode, we hear about her intense treatments that finished up just as the world was entering a global pandemic. She also shares her experiences with mental health, fertility preservation and her podcast, That 6-Letter Word.
Podcast: Play in new window | Download
Subscribe: Google Podcasts | Spotify | Pandora | Blubrry | JioSaavn | Podchaser | More
CLICK HERE
to participate in our episode survey.
Mentioned on this episode:
Additional LLS Support Resources:
Support for this episode provided by Karyopharm Therapeutics and Pharmacyclics.